How To Grant Google Analytics Access
At Chair 10 Marketing, we work with a wide range of clients, from small businesses to large corporations. As an Internet marketing agency, all of our clients typically have one thing in common: websites! Most of those websites use Google Analytics to track and analyze their visitors, providing deep insight into how people spend time on the site. There are a variety of great reasons you may want to share this Google Analytics information with others, but you don't need to share your personal Google account password to do so!
If you need to grant Google Analytics access to an employee, client, colleague, or agency representative, just follow these quick steps and you'll be up and running in no time.
Step 1: Log In To Your Google Analytics Account
You can log in to your administrator account at www.google.com/analytics. Please note you must be an administrator in order to add new users to the account.
Step 2: Select Your Website
If you have multiple websites in your Google Analytics account, select the website you want to grant access to.
Step 3: Enter Your Admin Panel
Now that you're in the correct website, you can enter your admin panel by clicking "Admin" in the navigation bar at the top of the page.
Step 4: Select "User Management"
In the left column titled "Account," click "User Management."
Step 5: Enter The New User's Email Address
In the "Add permissions for" section, enter the address of the person you want to grant access to. Note: The email you enter in this field does not have to end with @gmail.com, but it does need to be associated with Google accounts for this process to work.
Step 6: Decide What Access Level You Want to Provide
Next, you can select what level of access you want to provide. If you are providing access to a business partner or fellow owner of your business, you may want to check every box to provide them full access. If you are simply adding access for an employee or a prospective SEO agency (such as Chair 10 Marketing), you may just want to check "Read & Analyze" until you are ready to grant them fuller access to make changes, set up goals, etc. Note: This access level can be adjusted at any time in the "Account Permissions" column of the above table.
Step 7: Click "Add"
This step is pretty self explanatory, but I will take this space to note that you can check the box above if you would like to notify the user via email once they have been granted permission to access Google Analytics for your website.
Step 8: Celebrate!
Hey, you're done! Congratulations! That wasn't so hard, but I still think you deserve a pat on the back! Go celebrate!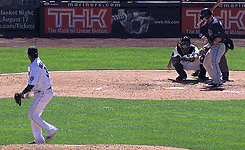 Google Analytics access allows us at Chair 10 Marketing to unlock the mysteries of your website traffic and learn more about how we can chart a path to success for your company! If you're logging into your Google Analytics account and wishing your traffic was more robust or you just can't make sense of what you're seeing, give us a call for a free consultation! We can help you get started on the path to an improved online presence.